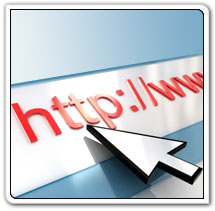 Internet Services
MICRO-MAINFRAME is poised to assist you in your Internet ventures. M-M has services that range from Web and E-Mail hosting to custom Internet based business solutions. M-M can provide any Internet service you need on a state-of-the-art platform at M-M's facility or yours. Key services include:
Application Service Provider (ASP) Services
Pre-implementation consulting and analysis
Complete Development Services
Complete Integration Services
Hosting on various platforms
PLATFORM SERVICES
Intra and Inter Network design, sales, and implementation services
Domain Name Servers (DNS) configuration and maintenance
Web servers/farms using Microsoft IIS
E-Mail servers using MS Exchange or SMTP/POP servers of your choice
Database servers using MS SQL SERVER
APPLICATION/SOFTWARE DEVELOPMENT
MICRO-MAINFRAME supplies custom software development services in support of those clients needing solutions not readily available through traditional means. MICRO-MAINFRAME follows the three tier development process utilizing ASP and ASP.Net.
MICRO-MAINFRAME has various software toolsets and languages available, as well as the expertise to deliver on a variety of platforms.
CORPORATE E-MAIL HOSTING
E-Mail servers using MS Exchange or SMTP/POP servers of your choice
WEB SITE DESIGN
Web site design and implementation
Web integrated Database solutions
Messaging/Fax/communication application development
CONSULTING SERVICES
M-M is available on a consulting basis to assist you the implementation or use of any of the above services.