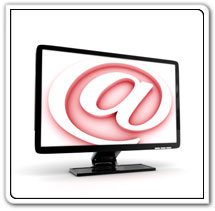 Email Hosting
MICRO-MAINFRAME designs and implements IT solutions utilizing a wide range of computing and information technologies and techniques. Whether your solution requires "off-the-shelf" software or hardware or something unique and custom, MICRO-MAINFRAME is capable and ready to handle your IT needs.
Microsoft Exchange Servers and Hosting
MICRO-MAINFRAME, in addition to POP email services, also offers advanced MS (Microsoft) Exchange email hosting and Exchange server hosting at competitive rates. Contact us for Exchange email hosting and Exchange email.
Visnetic POP/SMTP Email Accounts
MICRO-MAINFRAME also offers hosted POP email accounts and POP email hosting for small business clients needing email accounts that are managed. Contact MICRO-MAINFRAME for more information on POP email hosting and fees.
Contact MICRO-MAINFRAME for email hosting, pop email, ms exchange email, and any email hosting or management solution that you may need in Houston, The Woodlands, or any surrounding area. MICRO-MAINFRAME can also supply email hosting services to businesses and companies to both companies national and global.