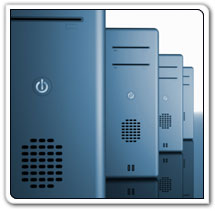 Technical Support
MICROMAINFRAME delivers a variety of solutions for IT network, hardware and software needs. Support for all these solutions is key to our success; we've been doing this for 25 years and you can't do that without supporting what you create and sell.
Behind all solutions, whether they be hardware and operating systems, strategic infrastructure items, custom software, or some combination is our experience-based consulting organization providing the optimal solution for your needs.
M-M will customize a technical support solution for your company with input from you, the customer. Your goal becomes our goal and we tailor solutions based on that.
Other Technical Support Services: